Cast clock corners supplier
Hunting for a supplier of cast clock corners? Our cast clock corners offer the durability and detail required for your clock projects since they are created using premium materials and advanced production processes. We've produced clock corners for Howard Miller, Ridgeway, Sligh and many wholesalers. You have found the direct source for premium cast clock corners. Buy cast clock corners now. These corners are produced with care and expertise. Quality check guarantees our corners go through highly accurate production procedures, perfect whether you're building a new clock or reproducing an old one.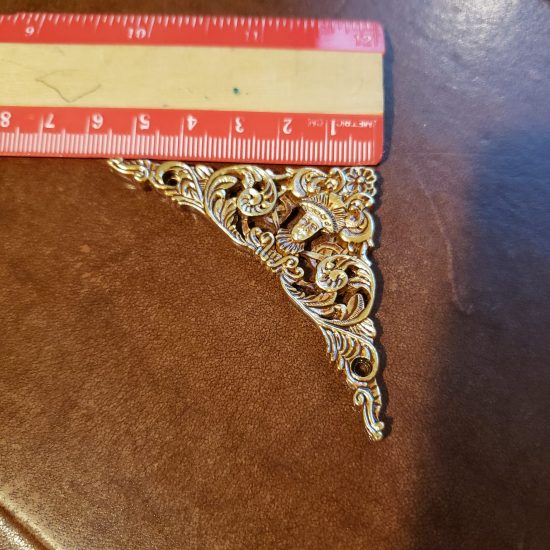 Custom cast clock corners
Looking for a manufacturer of cast clock corners of the highest caliber? Customer medals offers Cast Clock Corners Online … your direct purchase option. To meet your unique requirements, we provide custom-cast clock corners made of strong, long-lasting materials. We offer the materials and knowledge necessary to meet your clock corner needs, whether they are for wholesale, resale or commercial project. Shop cast clock corners today to see the difference that premium components and skilled production can make! Cast Clock Corners Online by Custom Medals will get you outstanding customer service, on-time delivery and amazing quality. We offer the production capabilities and knowledge necessary to create, or recreate, your ideal clock corner. For wholesale, retail or commercial project, let us show you the difference that skilled production and experience can make!
Are you trying to find the best US cast clock corners manufacturer? Custom Medals is your hidden choice. A wholesale manufacturer for over 25 years, now you can buy direct! Our top-notch cast clock corners are made to last a lifetime and are suitable for a wide range of uses. We offer the ideal option for you. You can use cast clock corners for your:
Larger project dial production 

Resell / wholesale

Catalog sales for woodworking, hobby, clock components, etc 
Get cast clock corners from Custom Medals today and prepare to be impressed with your product!
Yes! Thanks so much for all of the help and patience with my inquiries. I did receive this shipment last week. The pins are just what we wanted. You did an excellent job!
Hi Britt, The coins were delivered today. You were right, they turned out awesome! Thank you!!
wow - all 48,000 something? you are remarkable!