Are you looking for neck ribbons in wholesale quantities? We've got you covered! Our neck ribbons are perfect for various purposes, from lanyards and ID badges to necklaces and keychains. We have a wide selection of colors and styles to choose from, so you're sure to find the perfect neck ribbon for your needs. Contact us today to place your order!
Why you should buy neck ribbons
They finish your medals order.

They are available in any color or custom print design.

They can distinguish finishes. Blue for first place, Red for second place, White for third place

They are affordable. Custom neck ribbons have a nominal set-up charge and nominal increase over a plain neck ribbon.

They are available as V-Neck or Sewn-In styles.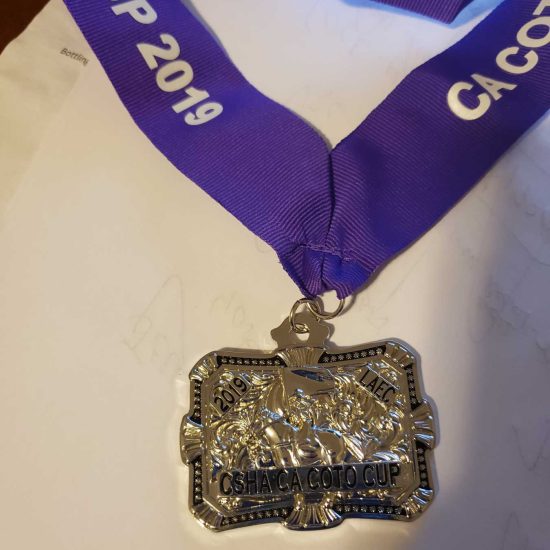 Looking for a way to give your ensemble a little more style? Neck ribbons are the perfect accessory! Whether you're dressing up for a special occasion or just want to add a little something extra to your everyday look, neck ribbons are a great way to do it. You can buy neck ribbons in different colors and styles, so you're sure to find the perfect one to match your outfit. Additionally, along with the quality, our prices are unbeatable too—you won't find better deals anywhere else! So what are you waiting for? We just need to know what you'd like to create and the quantity to get you a proof and pricing.
Reasons to buy neck ribbons
There are many reasons to buy neck ribbons. From awareness issues for everyday use to accessory to your medals, the perfect neck ribbon adds to your event awards.
Yes! Thanks so much for all of the help and patience with my inquiries. I did receive this shipment last week. The pins are just what we wanted. You did an excellent job!
Hi Britt, The coins were delivered today. You were right, they turned out awesome! Thank you!!
wow - all 48,000 something? you are remarkable!