Hard Enamel Lapel Pins supplier
Looking for high-quality Hard Enamel Lapel Pins? Look no further than your direct supplier. We specialize in producing customized piece for your unit, company, or special event. To order online, simply provide us with your design idea, and we'll create a layout and send you a proof for review. Our finishes include Antique Brass, Antique Nickel, Antique Copper, Bright Brass, Bright Nickel & Copper, and we can also add color or epoxy dome as per your preference. We can even accommodate low quantity orders and individually numbered pins. Get in touch today for a free quote and artwork.
Customized Hard Enamel Lapel Pins supplier benefits
Custom shape lapel pins

Low quantity of custom pieces

Personalized or individually numbered Customized Hard Enamel Lapel Pins

Soft enamel, Hard Enamel, Braille, Glitter & 3D challenge lapel pins

Epoxy dome, deluxe clutch, military clutch. magnet or pin

back

Top-notch quality, produced and delivered on time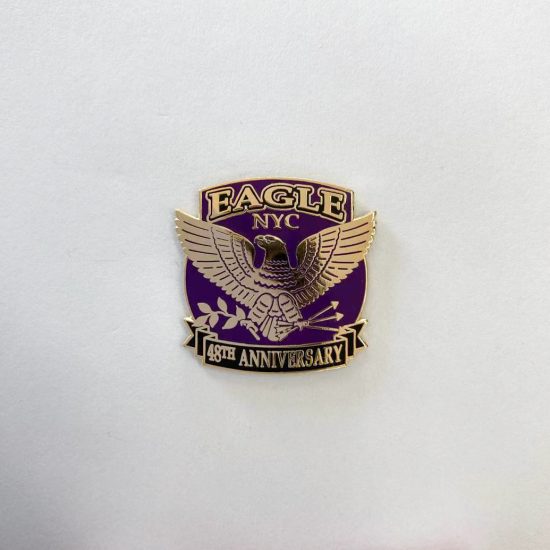 Custom Hard Enamel Lapel Pin creation procedure
We are your go-to destination for Custom Hard Enamel Lapel Pins Tulsa, OK. Unleash your creativity and get your message across with our unique custom-shaped pins that can be dated, have stones, have moving parts, or even have glitter. Our team can add multiple posts on the back to prevent spinning. Don't forget to showcase your pins with our hard plastic display cases or jewelry boxes. Recipients will cherish , and we want to ensure they have a proper storage solution. Let us help you leave an unforgettable impression with our exceptional lapel pins.
Order Hard Enamel Lapel Pins Online
We make it easy and reliable to Buy Hard Enamel Lapel Pins Online. At Lapel Pins Supplier, we have over 25 years of experience in producing high-quality lapel pins that are customized to your needs. We take pride in our work and guarantee timely delivery with no compromise on quality. With our exceptional customer service, you can trust us to make you look good to your company or organization. Simply complete a form, and we'll take care of the rest.. We're confident that you'll be so impressed with our products and services that you'll keep coming back for all your custom lapel pin orders.
Yes! Thanks so much for all of the help and patience with my inquiries. I did receive this shipment last week. The pins are just what we wanted. You did an excellent job!
Hi Britt, The coins were delivered today. You were right, they turned out awesome! Thank you!!
wow - all 48,000 something? you are remarkable!