Are you looking for a unique way to show off your brand or logo? Buy Custom buckles as they are a great way to do just that! When you buy custom buckles, we specialize in creating high-quality custom buckles that are perfect for any occasion. Whether you're looking for a one-of-a-kind gift or promotional item, or just want to add a little personality to your wardrobe, Buy custom buckles. They are the perfect, unique solution. We offer various styles and finishes so be creative! If you're not sure where to start, our team of experts would be happy to help you create the perfect design. We'll work with you to ensure that your custom buckle is precisely what you are wanting. Buy custom buckles today!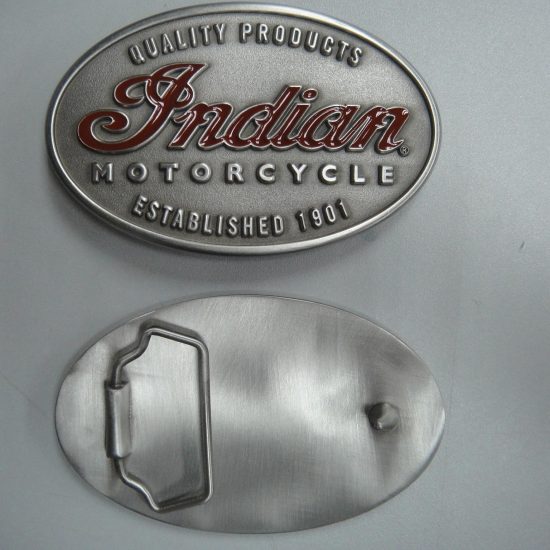 How are custom buckles made
If you're looking for a custom buckle that's truly unique, you may want to consider having one custom-made. Custom-made custom buckles can be made from a variety of finishes and styles, 3D, Oval, Rectangle…
Brass

Nickel

Copper 

Hard or Soft Enamel Fill 

Custom buckles can be custom deep engraved to make each one unique
Whether you're looking for a one-of-a-kind gift or something to add personality to your own style, custom-made custom buckles are a great option.
If you're looking for custom buckles, there's no better place to shop for Custom buckles online. You'll get exactly what you are wanting to create. When you design it, you're sure to love your Custom Medals custom buckle online. So what are you waiting for? Start shopping today!
When shopping for custom buckles online, it's important to consider the quality of the materials. Some custom buckles online are made from cheaper materials or hardware that may not last very long. We make buckles to last a lifetime. It's also important to consider the size of the buckle and how it will fit on your belt. Custom buckles online by Custom Medals can be made in any size, so be sure to sketch out what you are wanting before ordering.
Yes! Thanks so much for all of the help and patience with my inquiries. I did receive this shipment last week. The pins are just what we wanted. You did an excellent job!
Hi Britt, The coins were delivered today. You were right, they turned out awesome! Thank you!!
wow - all 48,000 something? you are remarkable!