We take pride in being your direct supplier of military coins. Whether you need a piece for your unit, company, or a special event, we've got you covered. Ordering the military challenge is easy; just share your idea with us. Don't forget to consider both sides of the coin; coinage should have designs on both sides. Our talented team will create a layout for you and provide a proof for your review, all at no charge. When you place your order, you can choose from finishes like antique brass, antique nickel, antique copper, bright brass, bright nickel, and bright copper. Adding colour to both sides is also an option. For a more personalized touch, consider 3D designs that add depth and individualization to your military challenge. Don't worry about low quantities; we can accommodate your needs. Trust us to deliver top-quality products that represent your unit or event with pride.
Options for military coins
Custom-shaped military coins
Personalized or individually numbered piece
Soft enamel, hard enamel, braille, glitter, and 3D military coins
Reeded or diamond-cut edges
Order with top-notch quality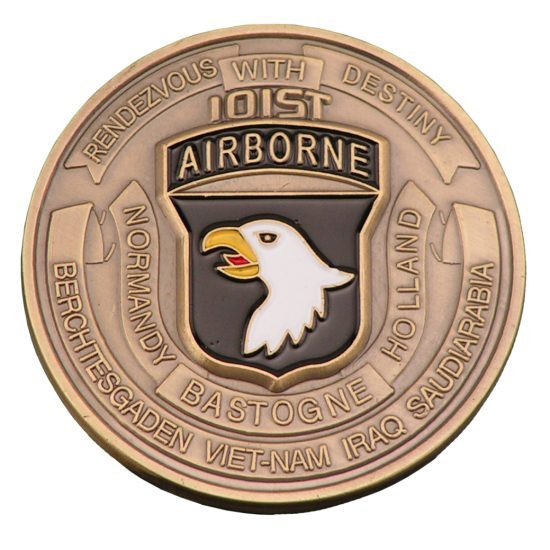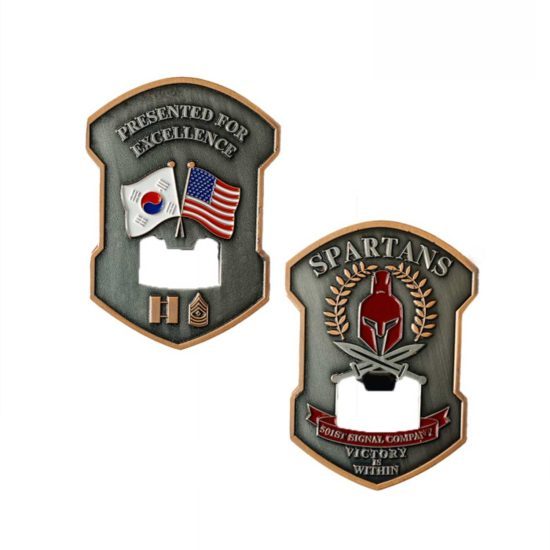 Choosing the Right Metal for Your Custom Military Coins
When it comes to custom military coins in the US, look no further than our location in Tulsa, OK. We specialize in creating in unique shapes, so let your creativity flow. Our goal is to assist you in making an incredible impression. Personalization options abound, including dating and, adding a reeded or diamond cut edge, and laser engraving. For added exclusivity, we can even individually number the coins. And don't forget the importance of a display case – we offer hard plastic round cases or fold-over vinyl sleeves. After all, recipients will cherish these forever, so providing a means to store them is essential!
For personalized Military coins, trust our expertise in laser engraving. We guarantee accurate and timely delivery. Simply complete the form and let us take care of the rest. With over 25 years of experience, we ensure that your unit or crew will be impressed. Our commitment to excellent customer service ensures your continued satisfaction, making us your go-to supplier for all your Military coin orders year after year.
Yes! Thanks so much for all of the help and patience with my inquiries. I did receive this shipment last week. The pins are just what we wanted. You did an excellent job!
Hi Britt, The coins were delivered today. You were right, they turned out awesome! Thank you!!
wow - all 48,000 something? you are remarkable!