Personalized Custom Award Medals online
We offer various options when it comes to ordering Custom Award Medals and awards. Whether you are looking for a simple design or something more intricate, we have the ability to bring your vision to life! Our team of experienced designers will work with you every step of the way; from concept to final product. We guarantee that you will be pleased with the results. We understand that you may be ordering medals for a special occasion or for an event, and so we strive to make the process as streamlined and efficient as possible. Our team is dedicated to providing quality customer service in order to ensure your satisfaction with the final product. 
Options for Custom Award Medals & custom medallions
Custom shape medals

Low quantity of custom medals

Personalized custom awards and  medals

Braille, Glitter, 3D, 2-Sided custom medals

Top-notch quality, produced and delivered on time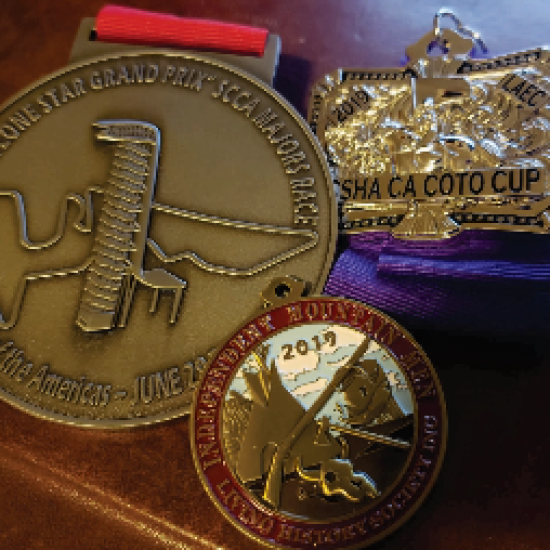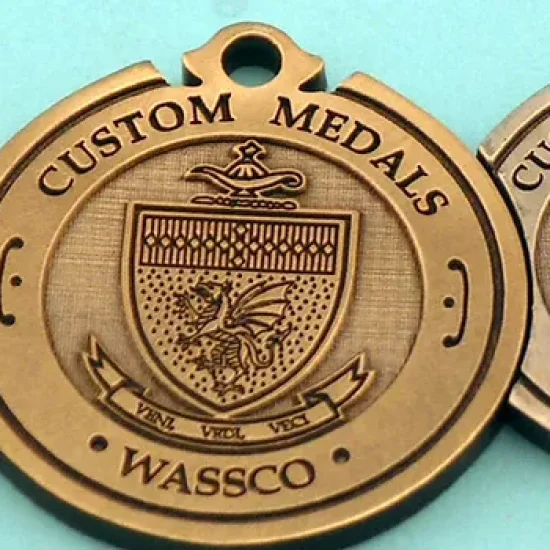 Process of making custom medals
The process of making Custom Award Medals involves several steps to create a unique and personalized token of recognition. It starts with design conception, where the purpose and values are considered. Material selection follows, determining the medal's durability and aesthetics. Molding brings the design to life, followed by engraving, where personalization is added. Finishing touches, such as polishing and coloring, enhance the medal's appearance. Quality checks ensure that every detail is perfect. Skilled craftsmen meticulously craft each medal, ensuring its uniqueness and reflecting the achievement it represents. The result is a custom medal that embodies excellence and serves as a cherished symbol of accomplishment.
Order custom medals awards now
Our custom award medals will be the perfect fit for your event. With our state-of-the-art technology, we can customize every detail down to its finest points. We offer options such as laser engraving on the reverse side, braille embossing, and even personalization so that each medal is unique. Our medals are available in a variety of sizes and styles, from 1.5" to 3" round, star-shaped, or other custom shapes. We use only high-quality material for our awards that will last through many years of presentation ceremonies
Yes! Thanks so much for all of the help and patience with my inquiries. I did receive this shipment last week. The pins are just what we wanted. You did an excellent job!
Hi Britt, The coins were delivered today. You were right, they turned out awesome! Thank you!!
wow - all 48,000 something? you are remarkable!