A trademark custom creation from Wassco Corporation
In the early 2000's, the models used as create molds for custom medals were almost exclusively produced using an acid etching process, then hand cut and ground to get the round shape. We went a different direction. At our casting facility in Tulsa, OK, we utilized the new laser engraving technology and created our molds from solid surface. This allowed us to create full, custom shaped medals from design. To mark our new abilities, I asked our creative team to design a custom, identifiable loop. The loop is the part of the medal that allows a neck ribbon or chain to be attached. The Bell Loop was created! Since those days, we've produced hundreds of thousands of medals with this iconic loop. Perhaps you have one in your medals collection? If so, please send us a picture with the story behind your award
Ornamental Casting – Corners / Center Dial Plate
For many years, we produced the Ornamental Castings, Corners and Dial Center Pieces for high end Grandfather Clocks for companies like Howard Miller, Ridgeway and Sligh. It seems most of the grandfather clocks these days use embossed accents on the dial face. This lowers the cost, but the look is noticeably different. Next time you see a grandfather clock with actual cast corners and center dial plate, snap a picture and send it to us. We'll let you know if we produced it!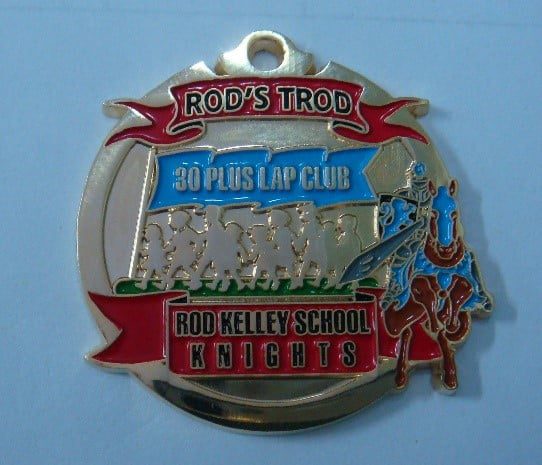 The Bell Loop!  

We certainly produce quite a few different versions loops including round loop, built round loop, triangle loop, arch loop, bar loop for sewn-in ribbons. The Bell Loop is available as either raised, to not affect the design, or inset if the design allows. The bottom line is we always try to create the best product for our customers. Sometimes, that means adding our bell loop!  Here are a few other examples of loop designs.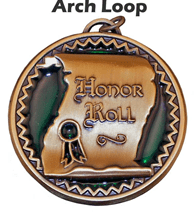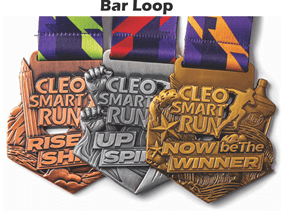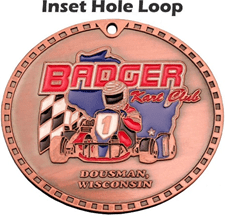 Custom isn't just for the Medal!
As you can see here, we'll add a custom loop for you, but it doesn't stop there. You can always mix-n-match standard finishes at no additional cost. We can do custom neck ribbons and lanyards. We also offer a full range of medal displays and custom presentation boxes. Presentation boxes can also be custom!