The benefit of rewarding participants is well known. Medals not only validate the hard work required to place in an event, but in many cases, just to complete the task. Repeat participation increases yearly at events that give away participation medals. These medals don't have to be big to make an impression. People don't throw them away. Medals or printed neck ribbons with Sponsors on them are the advertising cost that keeps on giving. Changing the year on either the medal or neck ribbon will create a desire to come back and eventually, to not miss out on a particular year.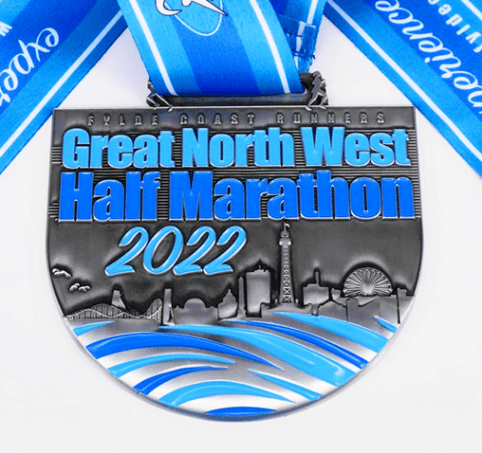 Custom Shapes are no problem. Often, larger participation medals are used for difficult or unique events. These 2 years of Polar Bear Plunge medals were 7" medals with neck ribbon attached. The medals were the final reward for finishing. The event promoters placed the medals in the bottom of the last swimming pool. Participants just had to go get them when they finished. Of course, on New Year's Day in Oklahoma, it is often very cold… which adds to the fun!
These medals were done in back-to-back years for an amazing annual 50 Miler event.
Stock Medals certainly serve a purpose. They are cost effective, even in lower quantities, and can easily be custom engraved. We have a many different Stock Medals available, a couple engraving options and dozens of different colors of stock neck ribbons. Stock Medals are available in Antique Brass (Gold), Antique Nickel (Silver) and Antique Copper (Bronze)